M: 12:00pm - 7:00pm
T:  7:00am - 2:00pm
W: 12:00pm - 7:00pm
T:  7:00am - 2:00pm
F: 8:00am - 12:00pm
S: Closed
Su: Closed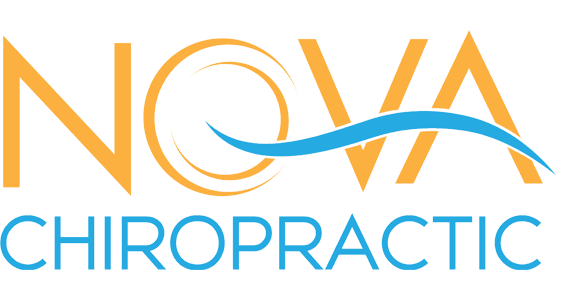 At Nova Chiropractic, we help build happy healthy families through chiropractic care.
Chiropractor Berkley MI
Welcome to Nova Chiropractic, located in Berkley, MI. Our mission is to build a community of healthy families through personalized and passionate chiropractic care in Berkley MI. 
Nova Chiropractic
Berkley has an amazing sense of community and we are so lucky to be located right in the heart of it. Since we opened in 2016, we have built a close-knit community in our clinic which we affectionately refer to as the "Nova Fam." We take pride in providing the highest quality of personalized chiropractic care to everyone who walks in our door so that they can move well, and move often. If you are interested in getting scheduled, click that "Schedule Now!" button above.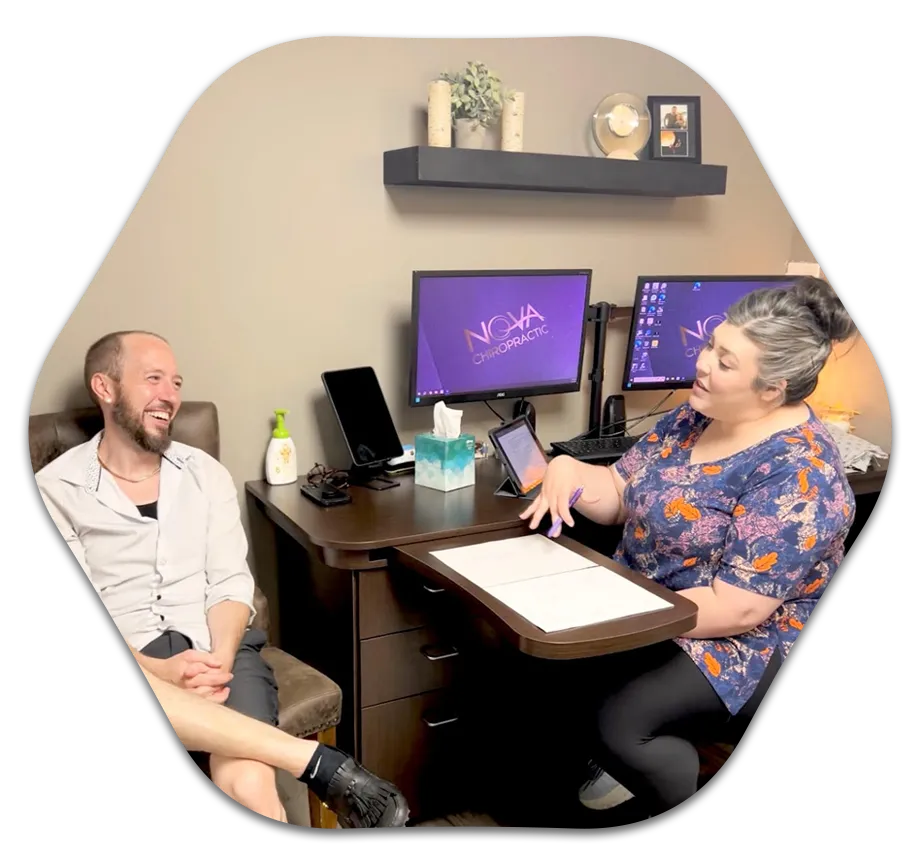 What To Expect
The first appointment is all about you! We listen to your story, perform spinal scans, and discuss goals for care. We will then analyze and customize a care plan specifically for you. On your second visit, we will review your findings and begin care so you can achieve your goals!
When you arrive for your first appointment you will be warmly greeted by our front desk staff. After completing some quick intake paperwork, which you can also print and fill out online prior to your appointment, you will receive an office tour to help you feel more comfortable before we get started. You will then have a consultation to discuss what has brought you into the clinic. We will gather a comprehensive history, and answer any questions that you may have. We will then perform scans with our Advanced Insight Scanning Technology to gather a comprehensive analysis of your spine and nervous system. X-rays will only be ordered if necessary. This visit will take about 45 minutes and will help us to identify the cause of your problem and develop a personalized plan to effectively help you.
During your second appointment, we will go through a full report of findings with you. We will explain the results from all testing and scans from your first appointment and provide a detailed explanation about how chiropractic can help you. We will go over the care plan that has been created specifically for you and discuss a financial plan as well. You will then receive your first adjustment and be on your way within about 30 minutes!
Regular visits are much shorter! One of our amazing care advocates will assist you with the electronic check-in and then you will see the chiropractor within a few minutes. Every phase of care is specifically designed to restore and optimize the function of the human body, so you will likely have a higher frequency of visits at the beginning of your customized care plan. We also frequently measure progress to make sure we are on the right track!
Adjustments for kids are much different than adjustments for adults. Gentle pressure is applied to specific areas for about 10-20 seconds. It is very similar to putting your finger on a cold stick of butter and waiting for that butter to slowly melt away under your finger.
Chiropractic care is remarkably safe and effective, but every form of healthcare is associated with some levels of risk. Research shows us that you actually have a much greater chance of being injured on the drive to the chiropractor's office then being seriously injured from a chiropractic adjustment.
We are in network with most insurance companies! All insurance companies we are in network with require something called "medical necessity" which means they only cover short term, high frequency, pain based care.
The nervous system controls and coordinates ALL cells in the human body. We do not focus on treating specific conditions, but rather focus on improving the overall function of the nervous system. We help your body be the hero of your story.
Yes! Dr. Nick is certified in Webster Technique, which is the gold standard of prenatal chiropractic care.
From birth! There is so much neurodevelopment that happens in the beginning of life. Chiropractic care can provide a substantial positive impact in this key window of neurodevelopment. It is so much easier to grow healthy children than fix sick adults.
Call us! We love talking about chiropractic and can answer any questions that you may have.