TAKING CHIROPRACTIC
CARE TO THE NEXT LEVEL
Chiropractor Berkley MI
Welcome to Nova Chiropractic, located in Berkley, Michigan. Our mission is to eliminate pain, correct postural inefficiencies, and maximize human performance by improving and optimizing the function of the human body through the highest quality of chiropractic care. This article is here to help you gain a basic understanding of how our Berkley chiropractors can help you and your family.
Berkley has an amazing sense of community. I married my wife in November of 2016 and the day we got back from our honeymoon, we signed the purchase agreement for Berkley Chiropractic. We were looking for a close-knit community where we could start a business and a family. Berkley does not disappoint! Everyone has been so welcoming. It has been an amazing place to grow a Chiropractic practice. We want to give the people of Berkley affordable, quality chiropractic care so they can move well, and move often.
Nova Chiropractic
IS CHIROPRACTIC RIGHT FOR YOU?
HOW TO FIND US
You can find us on Coolidge Highway north of Catalpa and south of 12 Mile, right across from Holy Cannoli's! If you are traveling south on Coolidge, the bright orange mural with the "Berkley Buck" will signal that you have arrived!
WHAT MAKES US UNIQUE
We set ourselves apart from other local chiropractors by creating unique, individual treatment plans that include chiropractic adjustments, customized corrective exercise plans, and therapeutic modalities that will facilitate positive treatment outcomes.
common conditions we help
We have had great success treating almost all types of biomechanical conditions including low back pain, sciatica, neck pain, headaches, disc issues, and athletic injuries.
common chiropractic misconceptions
One complaint we often hear is "Chiropractors want me to keep coming back forever, even when I am not in pain!" There are multiple ways to use chiropractic, and however you choose to use us is up to you! Our job is to optimize human movement so you can move well and move often. Once we get your body moving well, you can either continue on to wellness care to maintain your current condition or give us a call when you are in pain again.
"I don't like the popping sounds!" This is called cavitation and happens when there is pressure built up inside of the joint, the joint moves through a full range of motion, and the pressure is released. We have multiple techniques and are able to customize treatment options based on the individual. Many are tool-assisted techniques where no cavitation occurs.
"I don't believe in chiropractic" Chiropractic is not a belief system or a religion. It is biomechanics. Your muscles and joints are designed to move. We help them do so correctly.
Our first appointment is all about figuring out what is going on with you. We will do a consultation, a posture analysis, and functional exam as well as order any imaging if it is medically necessary. This entire appointment is just $20 and we donate 100% of it to a different local charity every month!
SYMPTOMS CHIROPRACTIC CAN HELP
Contact us today to see how we can help you feel better today.
HOW TO FIND A CHIROPRACTOR IN Berkley
This guide will help you find the best chiropractic clinic in Berkley for you. When most people in Berkley decide they need a chiropractor, they end up doing a search and just picking someone at the top.
Being at the top of Google for the chiropractic search does not necessarily mean they are the best chiropractor for you. Follow the steps below to make sure you are picking the right chiropractor for you.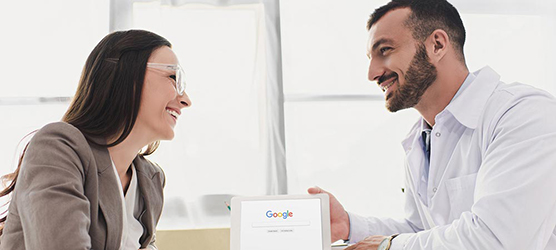 Time Needed: 5 minutes
Total Cost: USD 0.00
4 EASY STEPS TO FINDING A CHIROPRACTOR IN Berkley
Step 1: Open up a Google search
You will want to type one of the following in the search bar:
Chiropractor Berkley
Chiropractor 48072
Chiropractor near me
Best chiropractor in Berkley

Step 2: Review Their Website
The best chiropractors in Berkley put as much care into their website as they do into the rest of their office. By reviewing their website you will get a good feel for the doctor and if they are right for you.

Step 3: Check Out Their Reviews
Check out the Google Business Page of a chiropractic clinic you are thinking about visiting. It is easy for someone to say they are great, it's a different story to get other people to say great things about you.

Step 4: Give The Office A Call
Now that you have a basic understanding of what the office is about. Give them a call to make sure they fit the message that their website and GMB have been sending. You will know in a few minutes whether the office is the right one for you.

TRUSTED CHIROPRACTOR: READ OUR REVIEWS