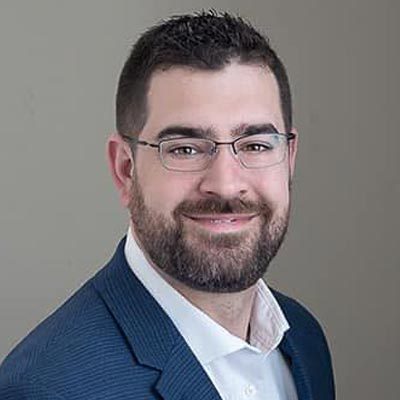 Chiropractor
Nick Novakoski D.C.
I love what I do! Not many people get to say that in today's world. I originally found chiropractic when I was attending Michigan State. My younger brother had significant low back pain and after years of going to pediatricians, orthopedists, and physical therapists no one seemed to be able to help him. My mom tried chiropractic as a last resort and within 3 weeks, he was pain-free! I knew I wanted to do something in the medical field.
So, I had been shadowing medical doctors, dentists, and physical therapists. I had never considered chiropractic! I decided to shadow Dr. Rodger Massa, the chiropractor that helped my brother. He was extremely knowledgeable and loved his job, but the thing that stuck out the most was how happy his patients were! I had never seen that before in a medical office.
I graduated from Logan University in 2014 where I specialized in working with athletes, but it was not until I found out I was expecting his first child did I find my true passion in chiropractic: working with children and families!
I started advanced training through the International Chiropractic Pediatric Association where I obtained my Webster Certification, the gold standard in prenatal chiropractic adjusting protocols. I also work with Epic Pediatrics, a group of chiropractors who trains weekly on the most up-to-date pediatric chiropractic procedures so we can deliver the highest possible quality of care.
In my free time, I love spending time with family, working out, and attending Detroit athletic events!
Danielle
I happily joined the Nova Chiropractic team in October 2019. After starting as a patient with Dr. Nick, I was drawn to the positivity and upbeat atmosphere at the clinic that is a rare find in a typical doctor's office setting. One of my favorite parts about joining the team is getting to see our patients improving and hitting new goals every time they come in for an appointment.
I graduated from Central Michigan University with a Bachelor of Science degree, with a concentration in microscopes, in December of 2018. When not at the office I love being active with things like hiking, yoga, running and, keeping busy with other hobbies which include reading, pottery, indoor gardening, crafting, and hanging out with my pet bunny. I also love to travel and am a total foodie, anytime you're in the office I'd love suggestions of where to check out next!
OFFICE HOURS
---
Monday
8:00am - 11:30am
1:30pm - 6:00pm
---
Tuesday
8:00am - 11:30am
1:30pm - 6:00pm
---
Wednesday
Closed
---
Thursday
8:00am - 11:30am
1:30pm - 6:00pm
---
Friday
Closed
---
Saturday
8:00am - 11:30am